Intelligent packaging system
At Sagawa, one of the leading printers in Japan, a new Buhrs 3000 intelligent packaging system is again being installed. This system has 23 compact feeders, which can be controlled completely selectively. In this way, every recipient receives a completely personal package of printed matter with customized offers with his purchases. That, in combination with all the built-in intelligence, makes this system so unique. We have developed the software for this entirely in-house. With this software, every document is traced, so that the correct content is guaranteed in the packaging. The net output of this system is well above 7,000 packaging per hour.
Paper wrapping is the future
It is no longer a matter of debate that packaging magazines and printed matter in paper is the future. In more and more European countries, this is prescribed by the government. Buhrs was the world's first manufacturer of paper wrapping and packaging systems. Solid systems with a very long lifecycle. We recently we have refurbished a Buhrs 3000 packaging system for our partner OK Solutions with an upgrade for paper wrapping. This system was bought by Veldhuis Media in The Netherlands.
Full satisfaction
Paper industry Adriaan Dekker focuses on the market segment for packaging in paper. In that segment, they have carried out various material tests on various packaging lines for paper packaging, including on a Buhrs. The paper wrapping is becoming increasingly popular in e-commerce and print & mail. One of the latest projects was the delivery of the rolls of paper printed for the Vakdag Print & Sign edition of PrintMatters. The packaging in the paper wraps was carried out by Nic Oud Direct Mail on a Buhrs packaging system. Everything to the full satisfaction of the client.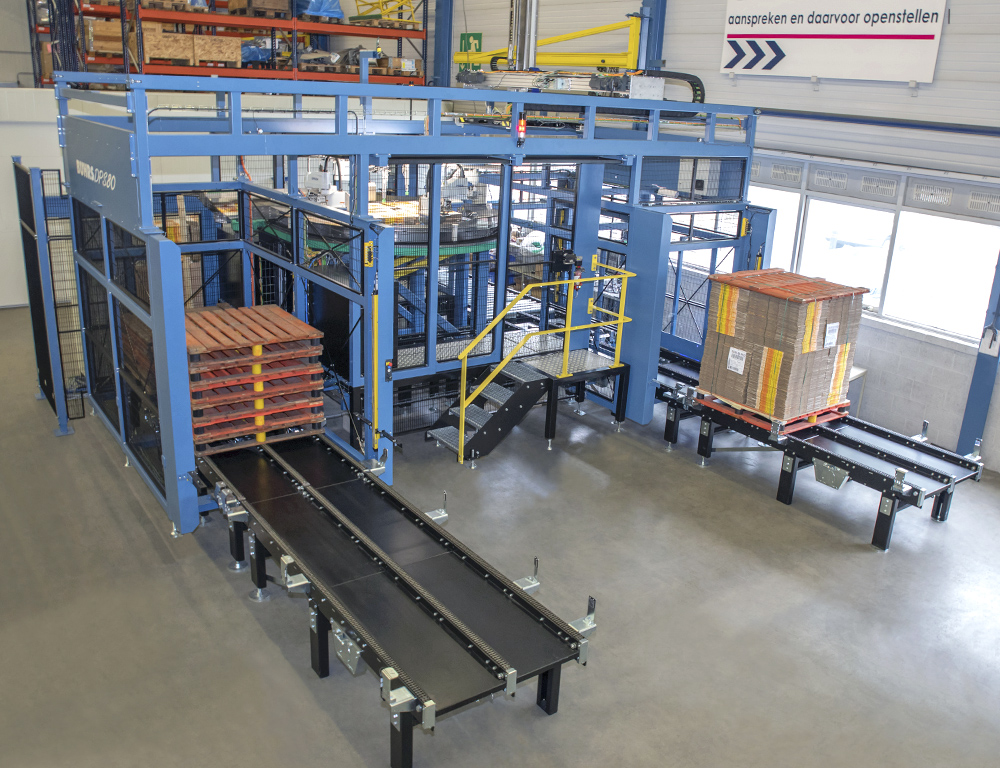 Buhrs DPS improve the efficiency
For the second largest beer exporter of the World Buhrs developed – together which partners Nobleo Technology and Ferag AG – a Depalletizer Singulator (DPS) as an automate part of the packaging line. Goal was to reduce manual work (ergonomics) and truck movements in the packaging area (safety) and improve line performance. The Buhrs DPS is working very well and customers in the food and beverage industry are now looking where they want to installed new systems to improve their efficiency.