Applications - Door drop mailing poly or paper
The application can be processed with the machine(s) below.
Buhrs 6000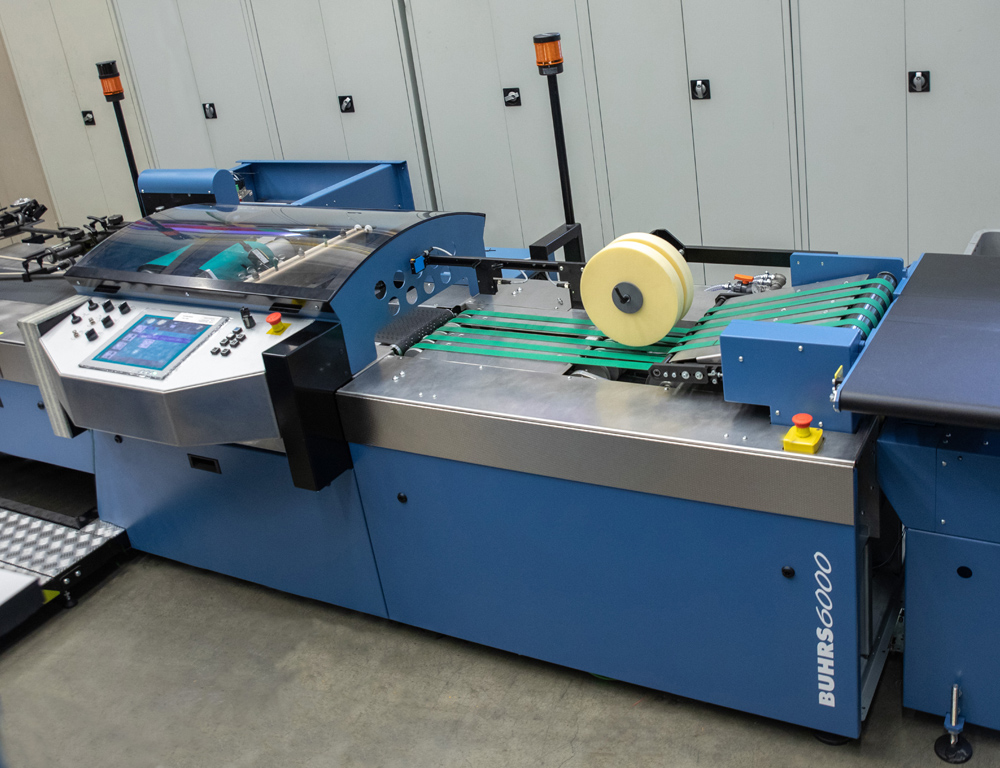 The Buhrs 6000 Poly and Paper Wrapping System is specially designed for distribution of (non-) addressed sets of (retail) brochures and promotional mail. A perfect combination of a low gathering section with servo-driven feeders, a servo-driven wrapping module and the new Buhrs System Controller. Each feeder has its own terminal showing the current and the next title.
The Buhrs 6000 offers a max speed of 25.000 wraps / hour.