Applications - Publication wrapping paper or poly
The application can be processed with the machine(s) below.
Buhrs 3000 Compact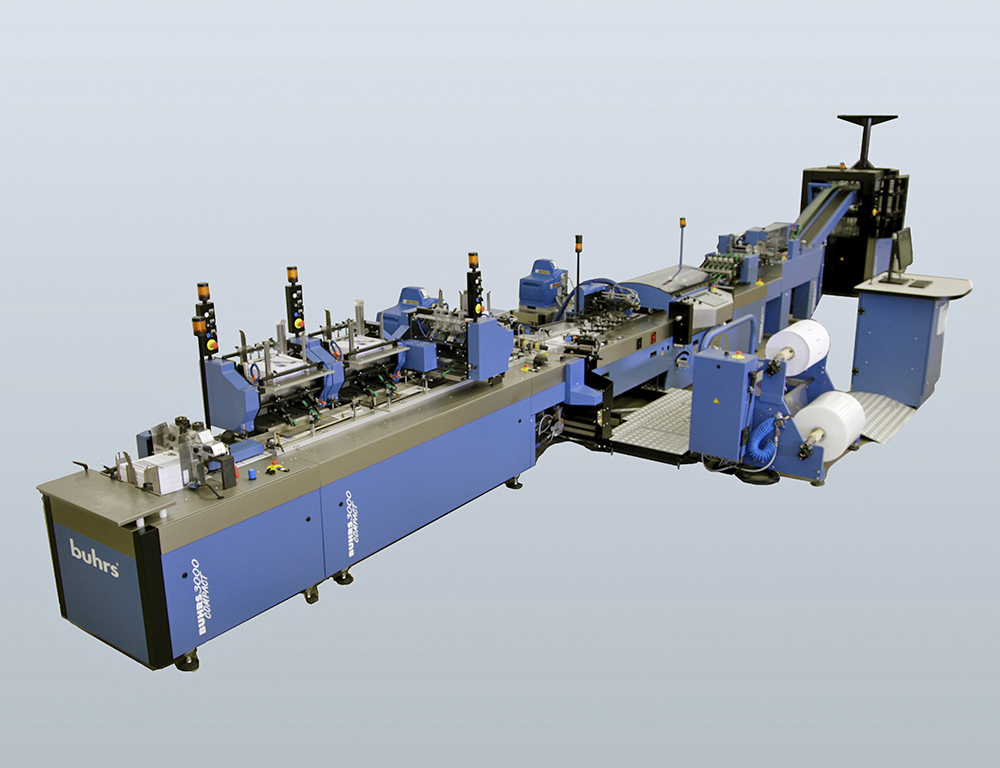 The Buhrs 3000 Compact Poly & Paper Wrapping System is the new standard in performance and design. The system has a smaller footprint and is lowered for more ergonomic loading of the feeders. Together with the well-known Buhrs quality and reliability this results in a high performance system that produces a high quality wrapped product.
Buhrs 4000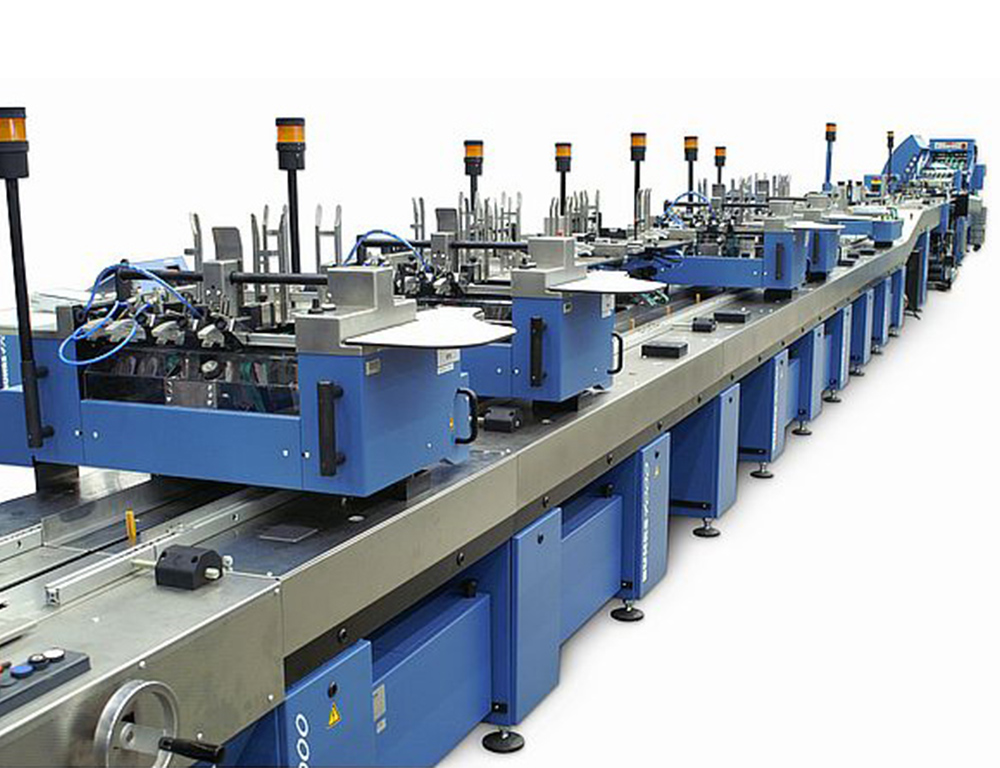 This innovative, high-quality Poly and Paper Wrapping System is not just more flexible and safer, it is also characterised by its reduced set-up times and maintenance. As a result of this the system offers more productivity than any other system in the market. The Buhrs 4000: the ultimate design to help you make more money in the mailing industry.
Buhrs 6000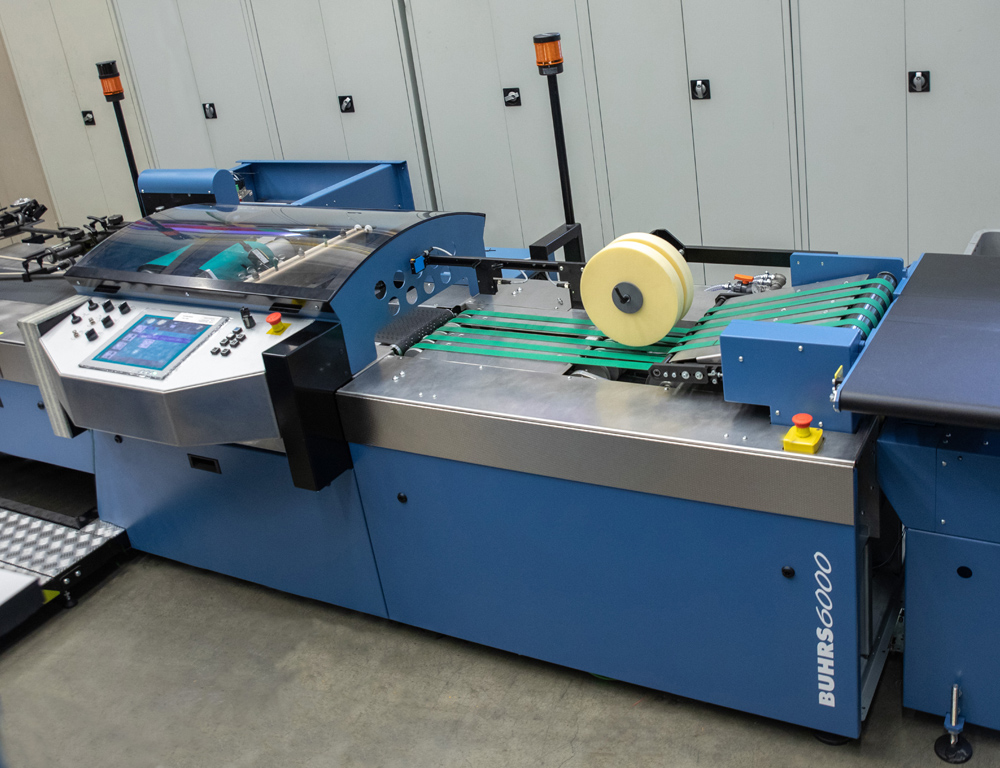 The Buhrs 6000 Poly and Paper Wrapping System is specially designed for distribution of (non-) addressed sets of (retail) brochures and promotional mail. A perfect combination of a low gathering section with servo-driven feeders, a servo-driven wrapping module and the new Buhrs System Controller. Each feeder has its own terminal showing the current and the next title.
The Buhrs 6000 offers a max speed of 25.000 wraps / hour.
Buhrs 7000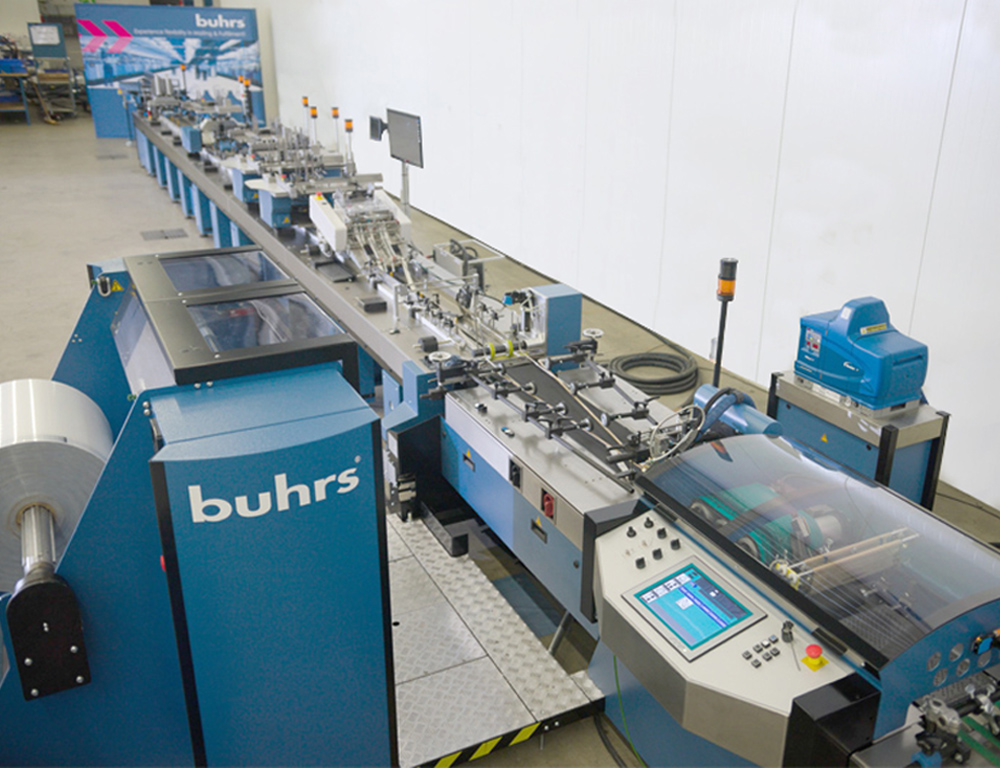 The fastest flexible wrapping system
In the development of the Buhrs 7000 Poly and Paper wrapping system, Buhrs has combined flexibility with high net output in an ergonomic system.
With the Buhrs 7000 it is not necessary to stop the system between two different jobs, thereby increasing productivity enormously! Three main features make this possible. The mobile feeders are synchronized automatically (AFS) with the gathering chain of the system and are engaged automatically based on information from the Buhrs Data Controller (BDC). By measuring the length of the product just before the wrapping section, the Automatic Wrapping Set-up (AWS)  function enables the wrapping unit to automatically set itself and adjust the seal position on the fly when necessary. It is, of course, possible to use Poly wrapping in combination with BuhrsWrap, which guarantees tightly wrapped products without any overlap.
The Buhrs 7000 offers a max speed of 25.000 wraps / hour.